Pre-Employment Medical Assessment
Pre-Employment Medical Assessment
In the Australian workplace it is common for employers to request a Functional Capacity Evaluation commonly known as pre-employment medical assessment from a qualified Physiotherapist.

Many careers have physical demands, a Functional Capacity Evaluation can demonstrate whether or not a potential employee has the ability to complete the duties of the job.

It is important that the Functional Capacity Assessment is tailored specifically to the job requirements and duties performed. To ensure this, customisation of the test to the specific needs of the job is required.

This will allow employers to identify the risks of a potential candidate, ensures employer safety, increasing productivity, and avoiding workplace accidents and compensation costs.
What may be documented in a Pre-Employment Medical Assessment?
During a pre-employment medical assessment, the prospective employee undergoes a physical examination, including tests that are related to functioning in the required job. A detailed medical history is also compiled, with an in-depth medical questionnaire to establish fitness for the job.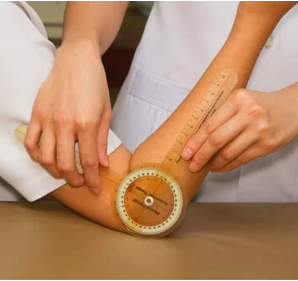 What are Functional Assessments?
As well as the other physical data points, there may be job-specific functions that a qualified physiotherapist can test for. These include things like:
What happens during a Functional Capacity Examination?
The Physiotherapist will review your medical records and may conduct musculoskeletal screening. The functional capacity evaluation is one-on-one. You may be asked to fill out some paperwork.

The largest part of the Functional Capacity Examination will usually consist of a series of tests. Your job will determine which tests you must undergo. You may be asked to:
A Pre-Employment Assessment can take anywhere from 30 minutes to 2 hours depending on the types of assessments that a employer requires.
Book an appointment today
Call Physio Cure on 03 8525 8360, email us at reception@physiocure.com.au or book online today to get one of our physiotherapists at our Elwood, Elsternwick or Beaumaris clinics to assess you professionally.
What are the risks of not completing a Pre-Employment Assessment?
If the wrong person is hired for a physical job, the outcome can be disastrous: injury, death, lawsuits, and complicated workcover claims. A pre-employment can keep employees, candidates, businesses, and budgets safe, by stopping accidents before they even have a chance to happen.
They are helpful in the following scenarios:
Are Functional Capacity Evaluations utilised in other scenarios?
A functional capacity evaluation is often an important part of a workers' compensation case, but it is not the only place this type of evaluation is used. An FCE can also be useful in:
Helping improve chronic musculoskeletal conditions
Physio Cure is conveniently located in Elwood, Elsternwick and Beaumaris. Our contemporary clinics offer modern private physiotherapy treatment rooms, a fully equipped strength and conditioning gym and a bespoke open plan studio for Clinical Pilates at our Elsternwick location.