People who live or work spending most of their time in a stationary position, seated or standing in front of a computer are more prone to poor posture. Not moving about for long periods of time can lead to misalignment of the spine and produce mechanical strain on the body's structures manifesting in:
If you have any of these conditions, physiotherapy treatment is highly recommended as early as possible as a healing and preventative measure. Addressing the root cause of these issues such as postural and ergonomic adjustments will help assist recovery where it may otherwise lead to more serious conditions.
Ergonomics describes the structures of your workplace and how you use them. Making ergonomic modifications; through the way you sit, stand or perform certain duties, will reduce the risk of injuries and have a highly beneficial impact on your long-term health.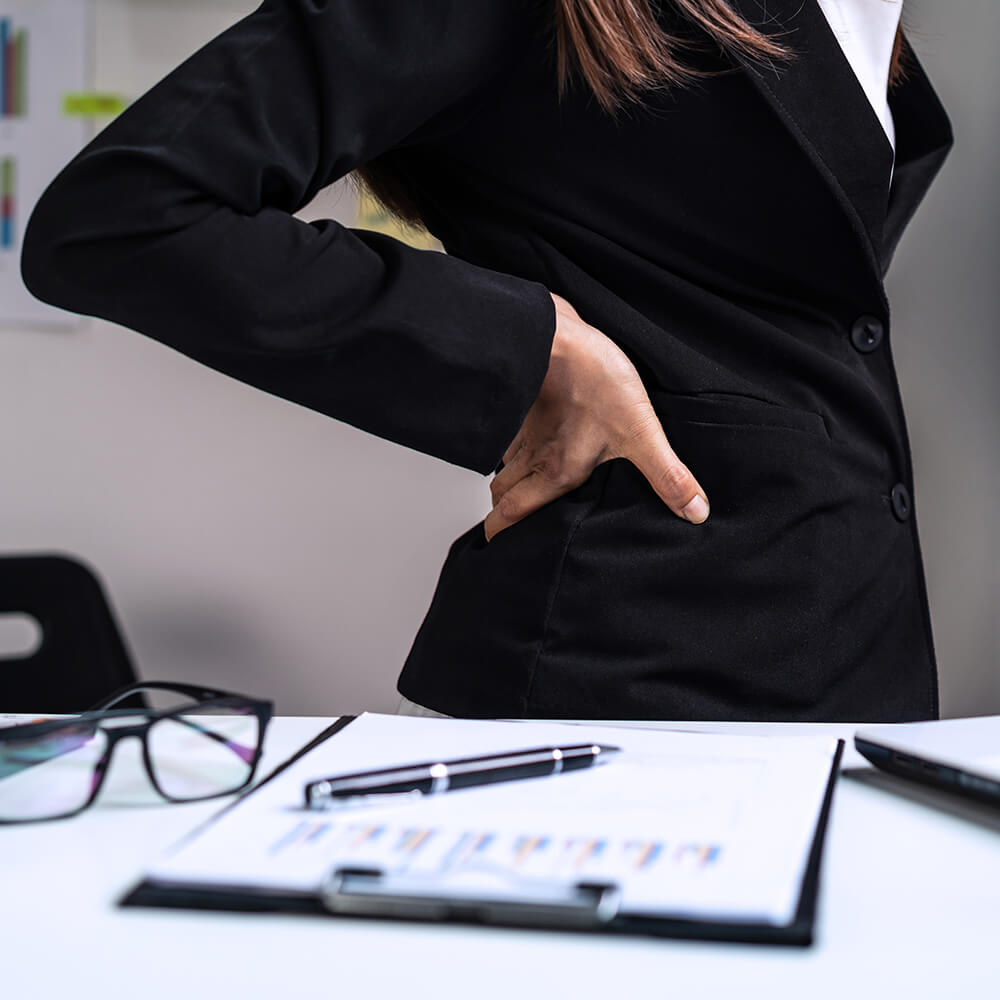 How can physio Cure help?
We provide a range of options to treat and counteract ergonomic and postural problems including:
Book an Appointment Today
Start feeling better today and call Physio Cure on 03 8525 8360, email us at reception@physiocure.com.au or book online today to get one of our physiotherapists at our Elwood, Elsternwick or Beaumaris clinics to assess you professionally.
Helping improve chronic musculoskeletal conditions
Physio Cure is conveniently located in Elwood, Elsternwick and Beaumaris. Our contemporary clinics offer modern private physiotherapy treatment rooms, a fully equipped strength and conditioning gym and a bespoke open plan studio for Clinical Pilates at our Elsternwick location.