Dry needling at physio cure
At Physio Cure, we provide therapeutic dry needling services. Dry Needling is another form of soft tissue treatment that is useful adjunct to your manual therapy. Dry needling targets trigger points that are a direct source of pain and aims to restore pain-free, normal movement. Acupuncture is an ancient form of Chinese medicine which involves the insertion of thin, flexible needles into the skin at specific points on the body. With almost no side-effects, acupuncture has gained significant popularity in Western medicine for the treatment of many health-related issues.
Certified physiotherapists use dry needling in conjunction with other treatment techniques, with often rapid and significant results. The positive effects of dry needling & acupuncture may include: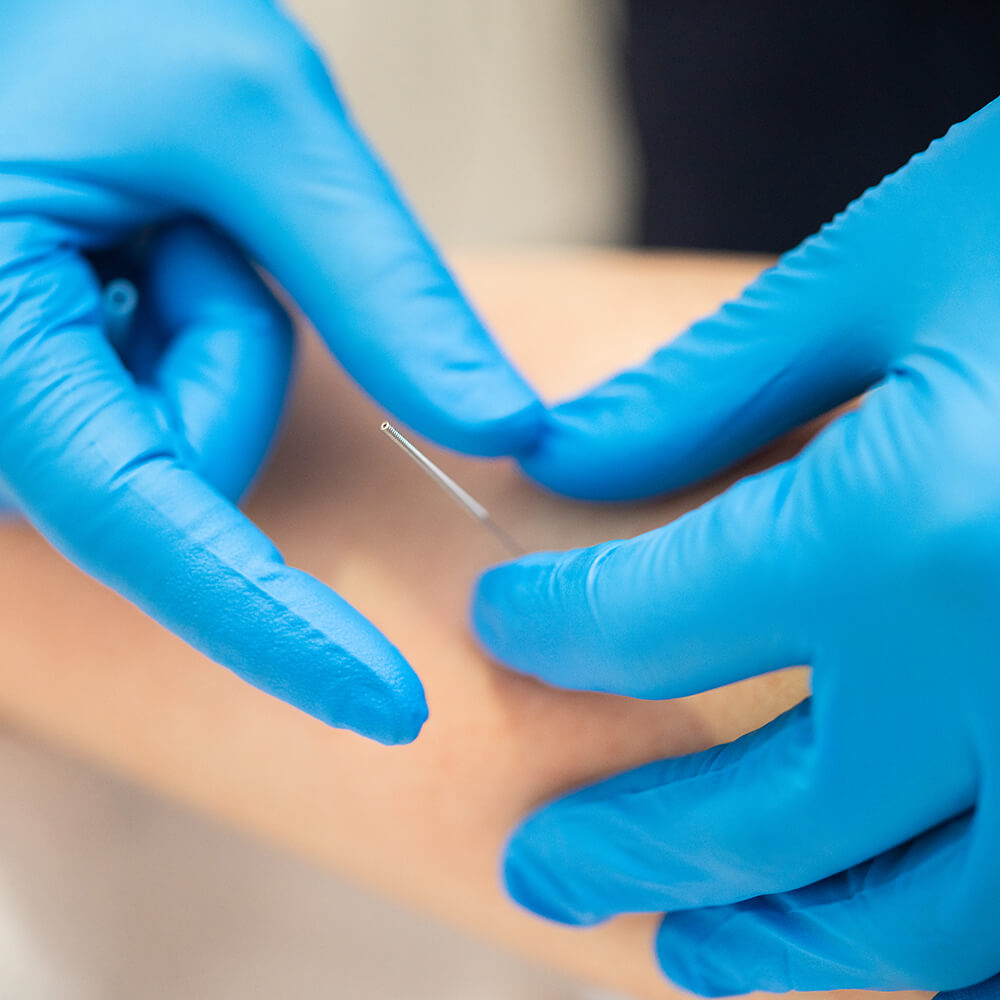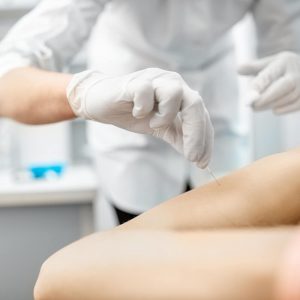 What conditions is it used for?
Our physiotherapists are in an effective and unique position of being able to combine dry needling with other treatment methods such as exercise, manipulation and massage. Dry Needling is effective for any conditions requiring pain relief such as back and neck pain, or any in situations where the body needs help with healing, for example a ligament sprain or a torn muscle.
At Physio Cure dry needling can be incorporated into your physiotherapy treatment sessions, at no additional cost.
Yes! As in all advanced therapy practices there are risks involved, but the most common side effect is local soreness around the needle insertion point that lasts 12-24 hours. Your treating clinician will review all relevant contraindications to Dry Needling prior to treatment.
Dry Needling & Acupuncture
At Physio Cure, we use tiny, disposable (single use) acupuncture needles to help relieve pain and promote healing and better sleep.
Physiotherapists rarely use acupuncture alone. We combine acupuncture techniques with other 'hands-on' treatments, advice and exercises as part of a full physiotherapy program designed to help you recover as quickly as possible.
Book An Appointment Today
Start feeling better today and call Physio Cure on 03 8525 8360, email us at reception@physiocure.com.au or book online today to get one of our physiotherapists at our Elwood, Elsternwick or Beaumaris clinics to assess you professionally.
Is Dry Needling only for Pain?
No! While Dry Needling is often able to offer instant pain relief, the main goal of needling is to allow proper movement and function. When pain is reduced after needling, joint range of motion is improved and proper corrective exercise can be prescribed to patients. Also, there are often times when your therapist will perform Dry Needling away from the site of pain, to release adjacent or compensating muscles, which can enable proper body function as a whole and relieve patient pain ever faster.
Helping improve chronic musculoskeletal conditions
Physio Cure is conveniently located in Elwood, Elsternwick and Beaumaris. Our contemporary clinics offer modern private physiotherapy treatment rooms, a fully equipped strength and conditioning gym and a bespoke open plan studio for Clinical Pilates at our Elsternwick location.