Neurological rehabilitation
Neurological rehabilitation
The goal of neurological rehabilitation, in case of nervous system diseases, is to restore the function of the nervous system as much as possible, to optimise everyday activities and to achieve social participation to the highest degree possible.
In modern rehabilitation approaches, this process is based on the notion of "neuroplasticity". In physiology, plasticity means a change in the central nervous system due to information (stimuli). The brain is not "hardwired", but changes throughout life due to experiences and impressions; new connections are formed continuously between neurons – we learn. This learning or relearning is the central object of rehabilitation, even many years after a stroke.
How does rehabilitation work?
Rehabilitation aims to restore health in the best possible manner after the onset of neurological disorders (such as multiple sclerosis, Parkinson's disease) or after a stroke, the goal is to restore the patient's independence as much as possible.
At Physio Cure, the rehabilitation team creates an individual treatment plan for each patient. After an initial examination, personal goals are defined and we work towards a complete rehabilitation process as needed.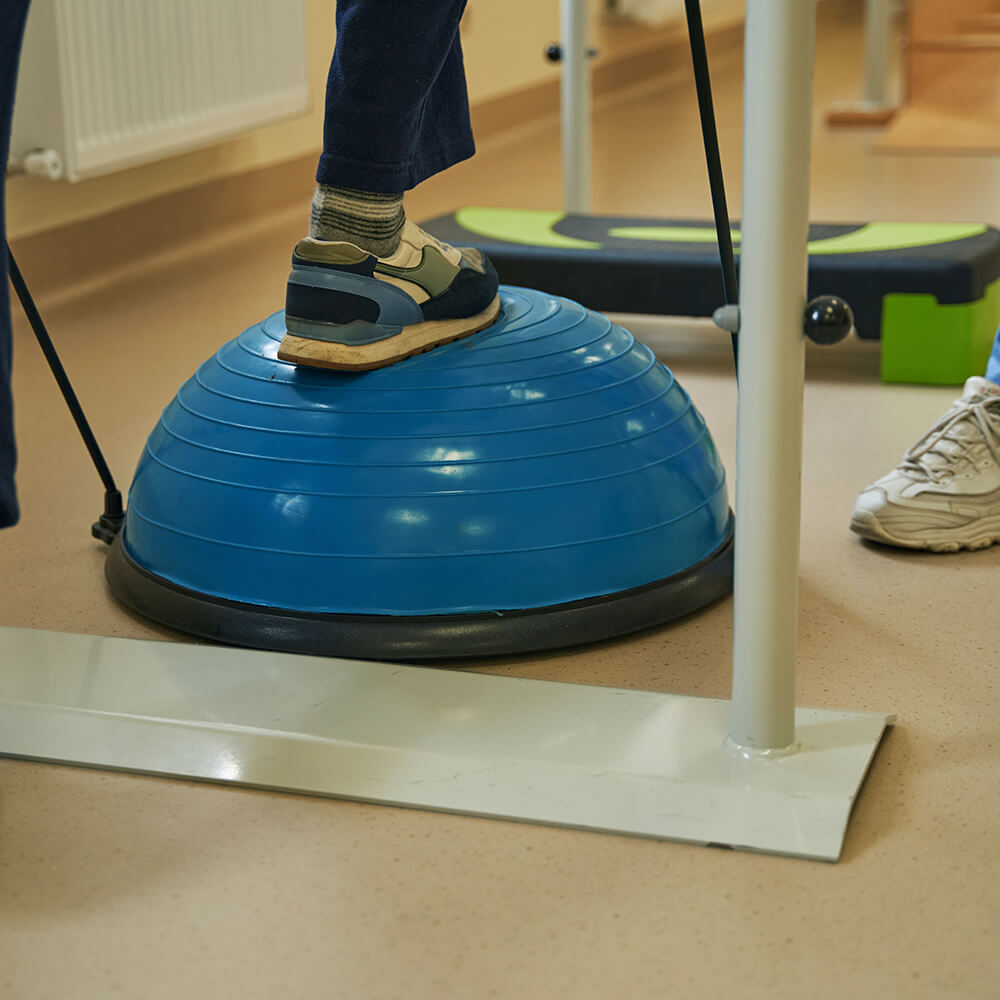 Book an appointment today
Start feeling better today and call Physio Cure on 03 8525 8360, email us at reception@physiocure.com.au or book online today to get one of our physiotherapists at our Elwood, Elsternwick or Beaumaris clinics to assess you professionally.
Phase model of neurological rehabilitation
Neurological rehabilitation consists of 7 phases: they are based on the severity of the neurological injuries and their symptoms. They can be measured using the so-called Barthel Index, which measures independence in everyday life. The phase in which the patient is determines the treatment.
Helping improve chronic musculoskeletal conditions
Physio Cure is conveniently located in Elwood, Elsternwick and Beaumaris. Our contemporary clinics offer modern private physiotherapy treatment rooms, a fully equipped strength and conditioning gym and a bespoke open plan studio for Clinical Pilates at our Elsternwick location.